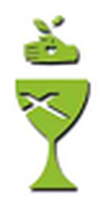 THE GREEN CHALICE GROUP OF THE CYNTHIANA CHRISTIAN CHURCH (DISCIPLES OF CHRIST)

Green Chalice is the stewardship of creation ministry that began in Kentucky in 2007. Disciples Home Missions and the Region of Kentucky joined in partnership in May 2011 to expand the work of Green Chalice to the denomination. Our mission is to connect Christian faith, spiritual practice and creation consciousness in order to demonstrate the fullness of God's shalom.



Recycling Opportunities
Check the "Cynthiana Recycles" web page for a lengthy list of what Legacy Carting accepts for the city and county: you may be surprised.The City
: Recycling is collected on Mondays. A black recycling container is provided to city residents. If you need a cart please call Legacy Carting at
1-866-587-7170.
The County:
recyclables can be taken to the County Barn on Connersville Pike. A large metal trailer is available. Currently, County Barn hours are 7:00-3:30 Monday-Friday, and 8:00-12:00 on Saturday. This is a free service.
Green Chalice collects items not accepted by Legacy:
Collection Boxes are in the New Communion Preparation Room
(old library)


Support our Schools
Latest Project

In October 2014, we sent cut fabric pieces for 190 Pairs of shoes. To Learn more about SoleHope and their ministry to provide shoes for African children, visit their webpage by clicking here.


---